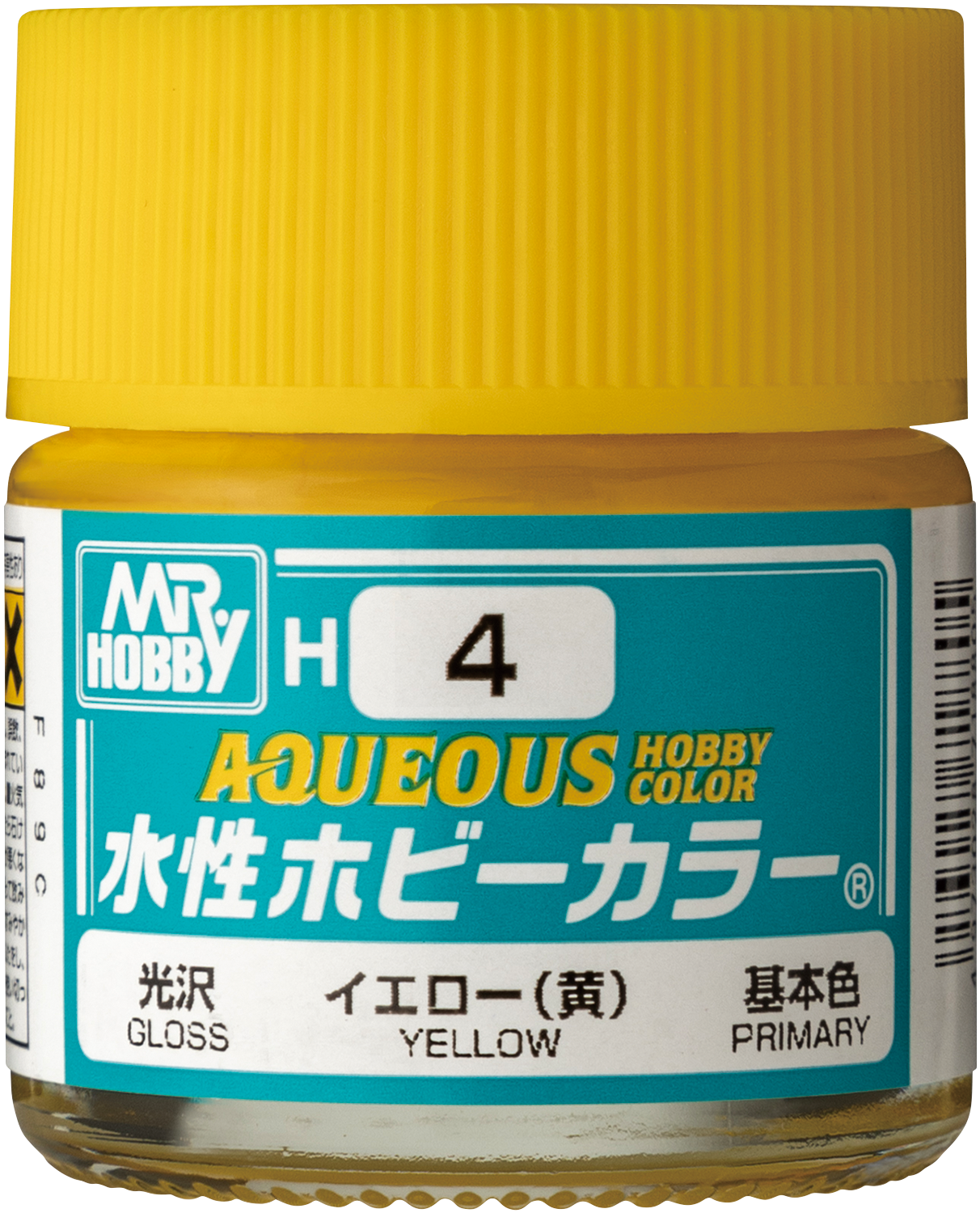 Mr. Hobby's Aqueous Hobby Color is a water-based Hobby Color that was designed to allow for safe and comfortable painting at home and was introduced in 1982. In 2019, the main ingredient design was revised for the first time in about 38 years, greatly improving performance and safety. Now, professional painting can be done casually at home.
<Product Features>
It's a water-soluble acrylic resin paint that can be diluted with water. It uses less organic solvents and mild ones compared to solvent-based acrylic resin paints such as Mr. Color. Therefore, the smell of the paint is mild and easy to handle.

After drying, it becomes water-resistant. Before drying, dilution and tool cleaning can be done with water. After drying, please clean it using something like Mr. Tool Cleaner R.

The glossiness and smoothness of the paint film are exceptional.
<About dilution and the number of times to paint>
There is no need to dilute when painting with a brush. You can use it as it is. If it's too viscous, add just a little water or thinner for Aqueous Hobby Color to make it easier to use.

When spraying with an airbrush, add about one part thinner for water-based hobby colors to one part paint. (About 1:1 dilution ratio). Although you can dilute with water, if the water content is too high, it tends to repel the target. Also, the more water you add, the longer it takes to dry.

The number of times to paint should be 1-2 times for brush painting and 2-3 times for airbrush painting. Apply it thinly for a beautiful finish. If the undercoat color is dark and the painted color is showing through, add more layers as needed.
<How to adjust from gloss to semi-gloss/matte>
To make a glossy color matte, add more than 15% of H40 Flat Base, and to make it semi-glossy, add 5-10%.
<Changes from the old specification>
The paint film strength and the quality of the glossy finish have improved.

The drying speed has improved.

Due to changes in the raw materials used, more pigments can be used, and almost the same pigments as Mr. Color are used, improving color reproducibility (excluding blue pigments/metallic pigments, etc.). Along with this, the color and gloss of some paints have been changed.
Please note:
It is a paint that contains organic solvents. Please ensure good ventilation during and after use.
You cannot use it mixed with other model paints.